Independent Fundamental Baptists have a long history appreciated by some detested by others. Over the years many have led their churches out of denominationalism and became Independent Fundamental Baptists (IFB). Others have more recently chosen to remove Baptist and or Fundamental from their name and disassociate from the IFB. Most recently, a notable IFB evangelist turned pastor has announced his departure via Facebook. He is a good man and a great preacher and I am sad to see him separate himself from churches like ours. 
Before I continue with this post, let me state that as a new blogger I have determined not to use this forum to bash others. I grow weary of those who think God has called them to be Watchdogs and warn Fundamentalists of other Fundamentalists. It has been my observation that they do not follow biblical principles but rather attempt to elevate themselves by criticizing others. This doesn't mean that I won't speak my mind when I believe it necessary but I choose not to disseminate gossip or to tear down godly men.
Having said this, I do feel compelled to take a moment and at least state why I choose differently than my friend. I have shared my pulpit with him and many of our members and visitors during our revival have friended him on Facebook. It is for their sake that I share this perspective. I am not writing to attack but rather defend accusations against who I am (IFB) and what our church stands for.
Personally, it is none of my business what he does in his own church as a pastor. However, as an evangelist I feel that he has not simply spoken for his church but against ours and  preachers like myself. If he had simply made this change and dealt with it as a pastor in his own church, I wouldn't write a word. But since he felt it necessary as an evangelist to notify all his Facebook friends, including those in my church, and speak ill of what I stand for…a response is necessary.
Those who know who and what I'm talking about or recognize his photograph will understand. However, I've intentionality not used his name or the names of others involved. I'm not looking for this post to be discovered on Google searches and etc. But since he has directly addressed (via Facebook)  those I shepherd and influence, I feel compelled to respond.
As of this post there are 146 comments on his post which are mostly contentious. I've chosen not to enter that fray either (though I did "like" one post that was well written). Though there are some well intentioned posts for and against the overall flow does not honor Christ.
My friend enumerates a few reasons for leaving the IFB movement which are the typical reasons a fellow gives when leaving. They are not original with him. I have debated on whether or not to allow this post to be a rebuttal or just give my reasons for why I don't leave. In order to strengthen young believers in the IFB, I have decided to respond first. I trust that this will help them to have the wisdom to be more discerning.
Accusations Answered
The Control Factor
He accuses the IFB of being a "mini controlling denomination" possessing a "legalistic mindset of man-made regulations." I partially understand what he is trying to say, however, it is a completely unbalanced view. Through mutual friends, who are closer to him than I, I understand the he has experienced some confrontations with some of the "big names" of fundamentalism. Reportedly, they have leaned on him to conform to their desires and dictates.
Ironically, one of the principle men to confront him oversees a periodical that some have argued isn't very Baptist. In fact, this periodical doesn't carry the clout it once did. Whatever it once was, it is not the final word for fundamentalism. Furthermore, the last church this individual pastored didn't have the name Baptist on its sign either. In this sense, he is not separating himself from this man but actually following his pattern.
The claim that the IFB is a mini controlling denomination or that he is compelled to submit to legalistic control  is laughable. He has been afforded greater opportunities than most. In fact, he has probably risen in the ranks of the IFB faster than any other young preacher. He says that he preaches in dozens of IFB churches. I would suggest that he has preached in hundreds and the biggest making lots of money doing it. (He has also been very generous with his income in helping others and giving to missions.)
I do not doubt that there have been some Pharisaical men who have tried to put him in a box. However, a few recognizable  names with some hostile words do not define the IFB. I won't dispute that fact that some may have been harsh or treated him wrongly. I personally know men within our movement who can be contentious.  But what about the hundreds of churches that have welcomed him and the thousands he has preached to? They are the IFB. We are not defined by a few popular personalities but by a set of biblical values which I will discuss momentarily. Some of the supposed "big names" that trouble him are just written off by many others in the IFB. Because we are "indedpendent," he is still free to do his own thing without asking anyone's permission. Thousands of IFB churches do just that. I have a wide array of friends within the IFB who all do their own thing without submitting to anyone but Christ. They may like one leader and dislike another. They may chose one pattern and reject another. Certainly, my friend's high profile has made him subject to more criticism than the average preacher. However, it is wrong to blame all of the good IFB people when his problem is really with a few.
He says that " If others interpret this as an attack on IFB churches, then they have clearly read between the lines." If that were true then he should have avoided phrases like mini controlling denomination and legalistic control. His statement, "The  IFB 'movement' as a whole is totally out of control," isn't between the lines. Those are his contentious words right there in black and white.
The Families We Are Reaching
He states that the "type of families/people we are reaching could care less about such an issue."
Okay…..? If they could care less then why the change? You make a change because people don't care????? Really?
He follows up with " So many of our people are brand new Christians or are healing from an experience in the same type of church we are distancing ourselves from."
This statement is simply pregnant with errors. It sounds good till you look at it closely.
In the first place, you reached these people as an IFB church. Apparently, the name hasn't hurt you. Many IFB churches reach people from all classes of life. Our church does. Lost people don't look at us when we show the love of Christ and say "Hey you're really caring and compassionate but I hear you are an IFB church. I don't think I'll get saved or go to your church." They could care less about the name, remember? They care about who you are. Being IFB doesn't prevent anyone from reaching their community. That's ludicrous.
Secondly, the young Christians in my church aren't exposed to such issues. I don't serve up trash talk from the pulpit. I don't use it to address issues such as these. They are not edifying. Yet now thanks to his Facebook post they see a preacher that stood in my pulpit criticizing the biblical values I teach them. They have been discipled well enough to know better, but it is sad that they had to hear this type of trash talk from a preacher I set before them. Who is being contentious?
He speaks of "healing" from IFB churches. I guess Demas was busy healing from just such a church (2 Timothy 4:10). Simply being an IFB harms no one. I don't dispute that there are toxic churches out there. In fact, I totally agree and some of them do label themselves as IFB. There is no copyright on the name. There is no association to control membership and no controlling authority to strip someone of the label. Are there bad IFB churches? Of course. Is it the fact that they are independent, fundamental or Baptist that makes them bad? Of course not. Is it even possible to say that the movement is characterized by these types? You can say it but you would be wrong.
Regardless of how you brand yourself, some will like it others will not. Disavowing the IFB will gain him some applause with the malcontent and contentious words from the militant but in the meantime the balanced IFB are caught in the firing line. He will have no less critics down the road. In the end, you will rise and fall based on who you are. A name change won't change that. If it hasn't happened already, time will reveal a few people who are "healing" from his type of ministry as well. Every group has its malcontents.
Bible is Better than Baptist
My friend suggests that he is being more biblical by changing "Baptist" to "Bible."  It certainly is convenient that he can still use the initials GVBC. The fact is that many Bible churches are Baptistic in their doctrine. I have some good friends who pastor Bible churches. I agree that you don't have to have the name on the sign to preach the same truth. However, I am all for "truth in labeling." Furthermore, this discussion isn't about the difference between "Bible" and "Baptist" churches but rather a false accusation against Independent Baptist Churches.
Anyone who has ever studied Baptist History and Polity has learned the Acronym for BAPTIST. The "B" always stands for Biblical Authority. Baptist have always been people of the Book! Replacing the name Baptist with Bible does not make you more biblical. In fact, you become more generic because it fails to define how you approach the Bible. Mormons and Jehovah's witnesses use a bible too. Methodists and Presbyterians use Bibles but believe different doctrines. Then we could mention the Pentecostal and Apostolic churches. At least as a Baptist (or any other name is the sign) there is some concept of one's approach to biblical interpretation.
Jesus was not ashamed to be associated with a Baptist.
"Verily I say unto you, Among them that are born of women there hath not risen a greater than John the Baptist: notwithstanding he that is least in the kingdom of heaven is greater than he." Matthew 11:11
Yet my friend is expresses his eagerness to disassociate himself from the name when he writes, "People say that to remove 'Baptist' will take away our identity.  Exactly!" [Emphasis his]
I have a friend who refuses to go to McDonalds because they would not simply give him a glass of water with his meal. They made him buy bottled water. This completely frustrated a man from his generation. Water should be free! So because of one bad experience at one franchise, he doesn't venture past the golden arches any more. Likewise, because some have had a bad experience or two within the IFB movement, they alienate themselves from the entire group. This saddens me.
Reasons to Stay in the IFB
Anyone can find an excuse to leave. My pastor always said, "If you find the perfect church, don't join it. You'll mess it up!" The fact is that every group is made up of people. Where you have people you have problems because we still fight the flesh. The people of the IFB are not perfect but I can't think of a better group to be associated with. Those within the group that I find troublesome I either attempt to influence for the better or avoid. Its that easy. I would rather influence a good group to be better than to abandon it because of a few.
The most important reason to remain IFB is quite simply for what it represents: Independent, Fundamental, Baptist.
Independent
This is the 1/3 of the IFB that my friend isn't abandoning. The autonomy of the local church is a biblical principle. Denominational hierarchies do not have a biblical precedent. In fact, churches within the New Testament were all autonomous. The only council that ever met was in Acts 15 and it was held by the Apostles to settle the doctrine of grace versus legalism which erupted as a conflict between the Jews and Gentiles.
When a person says they are leaving the IFB it is really a misnomer. There is nothing to leave. There are no headquarters. There are no association dues. There are no elected officials. You can't "officially" leave the IFB  because there is no "official" IFB. There is nothing to leave. He may disassociate with a periodical, a school, a fellowship, a pastor, church or  organization but you can't leave an organization that doesn't exist.
When a preacher expresses that he his leaving the IFB, what he usually means is that he is throwing off certain biblical convictions so that he can feel more welcomed by liberal organizations. Typically, they are not truly independent. They simply become dependent upon pleasing another crowd. I'm not accusing him of this but this seems to be the trend. Only time will tell.
Fundamental
How easy is this to defend? It hardly needs defending, yet it is under such great attach. The fundamentals are just the basics. A fundamentalist is simply one who believes in Basic Bible Truth! How can a Christian disagree with this? Really?
We teach the fundamentals of math, fundamentals of reading and writing. Coaches teach the fundamentals of baseball, basketball and so forth. What coach gets criticized for this?
Why should preachers be criticized for preaching the fundamentals of the Bible?
Fundamentalists include believers of various denominations and faiths who believe in the virgin birth, the deity of Christ, the resurrection, the second coming, the inerrancy of Scriptures and so forth. People love to mock fundamentalists with terms like "fundy" and so forth. Why would someone reject the term fundamentalist unless they don't believe the fundamentals?
Our friend was a blessing to many by putting the "Fun" in Fundamentalism with his unique style and high energy. I regret his choice to disassociate with us but there is still fun in being fundamental. I enjoy the truth. I love the basics. I find no shame in believing the Bible and taking it at face value. The fundamentals are the foundation of true freedom in the Word of God.
Based on our brother's past preaching, I don't think he really rejects the fundamentals and therefore I would urge him not to reject the term fundamental simply because a few others who believe the fundamentals may have character flaws.
Baptist
I know many good Christians who are not Baptist. Through our Christian school we minister to several who share our faith in Christ yet believe differently in some areas. They are our friends. We are edified by them and pray for them. While I have friends and family who are not Baptist, I do not feel compelled to abandon what is precious to me. While we do not suggest that you have to be Baptist to go to heaven, neither do we shy away from our heritage or doctrine.
I believe that Baptist is more than just a label; it is a biblical heritage.  The best, most concise history is found in a small booklet written by J. M. Carroll entitled The Trail of Blood. The Trail of Blood chronicles Baptist history and traces our roots all the way back to Christ and the New Testament. It is a history of persecution, dedication, commitment and sacrifice. We have more than a name, we have a history that I will not quickly or lightly abandon. (Read The Trail of Blood online.)
Some have suggested that it is better to be called Christian than Baptist. I'm ashamed of neither. In fact, when you study our history you will learn that we did not choose the name Christian and we did not choose the name Baptist. They were both chosen for us by those who would mock us. New Testament believers were mocked for being "little Christs," hence Christians (Acts 11:26). Ana-Baptists were ridiculed for rejecting infant baptisms and baptism of non-believers. In fact, they were more than rejected. They were beaten, fined and imprisoned. Some were martyred. We were labeled Anabaptists because we were accused of giving "another" baptism, though we saw it as an original, authentic baptism. Eventually, the "ana" fell off and we were recognized as Baptists.
The name Baptist represents taking a passionate stand at all costs on biblical truths. Abandoning this blood bought heritage would not make me more biblical.
The Baptist Doctrine is biblical doctrine. As previously mentioned, many use the acronym BAPTIST to describe what Baptists believe. While I've seen some mock this, these are all biblical truths. This list does not define everything or even the most important things that Baptists believe. It does not include basic biblical truths that a majority of Christian faiths will accept such as the virgin birth, deity of Christ, the resurrection and so forth. Those truths are covered in the fundamentals. Neither do we claim that we are the only ones the hold these truths precious. Other faith groups may be inclined to agree with some of these. However, the collection as a whole typically distinguishes us from other faith groups.
B – Biblical Authority (2 Timothy 3:16)
A – Autonomy of the Local Church (Ephesians 1:22)
P – Priesthood of the Believer (1 Peter 2:9)
T – Two Ordinances (Baptism and the Lord's Supper) (Acts 2:38, 1 Corinthians 11:23-26)
I – Individual Soul Liberty (1 Corinthians 11:28, Romans 14:4-5, Mark 8:34)
S – Saved and Baptized Church Membership (Acts 2:41, 8:37)
T – Two Church Offices (Pastor and Deacon) (1 Timothy 3)
S – Separation of Church and State (Mark 12:17, Acts 4:19)
Final Thoughts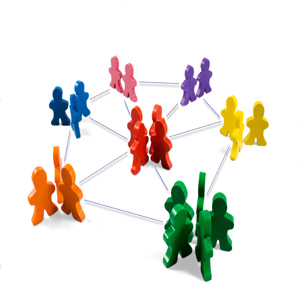 There is no part of INDEPENDENT FUNDAMENTAL BAPTIST that I am ashamed of. Don't look for me to throw off this label any time soon. IFB pastors, churches and Christians are not monolithic. We have different personalities. We don't share all of the same convictions on every subject. We take different approaches. Some of us are in large churches but many of us are found in smaller churches all across the nation and literally the world.
Despite our differences we find common ground in being Independent, believing in the Fundamentals and sharing a rich biblical heritage as Baptists. You will have a difficult time convincing me that God is is not pleased with this so I think I'll just remain an INDEPENDENT FUNDAMENTAL BAPTIST!
Though I believe our brother is mistaken in taking this stand and I am frustrated with the manner in which he has done it, I have no ill feelings towards him. I hope that he will continue his passionate preaching and reaching the lost. I wish he would reconsider his stance in publicly renouncing the biblical position of the IFB. In his heart, I suspect that he is still Independent, Fundamental and Baptist. At least, I hope so. If he doesn't believe the fundamentals and truly disavows Baptist heritage and doctrine, he has made the right choice. We don't need chameleons. He is in my prayers.
Editor's Note
Initially I allowed all comments in order to be "open minded." However, some of the comments were not what I consider appropriate and the responses were being responded to rather than the article. They were going in a direction that does not please Christ so I have chosen to remove some. I welcome all points of view but will not allow the comments to be distasteful regardless of the view. Keep this in mind if you want your comment to appear.