News
Latest updates from the campaign:
Wednesday, April 29, 2020 7:59 AM
Gary Click tallied 5,385 total votes to win the Republican primary election for the 88th District seat in the Ohio House of Representatives over Shayne Thomas with 4,702 votes and Ed Ollom with 3,057 votes.
---
Tuesday, April 28, 2020 10:39 PM
FREMONT - Local pastor Gary Click survived a tight three-way battle, leading the Ohio House District 88 Republican primary Tuesday.
---
Friday, February 28, 2020 8:48 AM
"It seems trite to say I want to make a difference, but I have a life history of making a difference," he said.
He said being a pastor has taught him to work with people in all walks of life.
"Pastoring a church is not just Bible studies and preaching," he said. "When I came to this church, they were ready to close their doors. I took a pay cut when I came here, but I saw potential."
Click's endorsement by the Ohio Republican Party has not gone over well with his two primary opponents, Shayne Thomas, a Seneca County commissioner who lives in Tiffin, and Ed Ollom, an environmental engineer who lives in Fremont.
---
Thursday, February 27, 2020 8:32 AM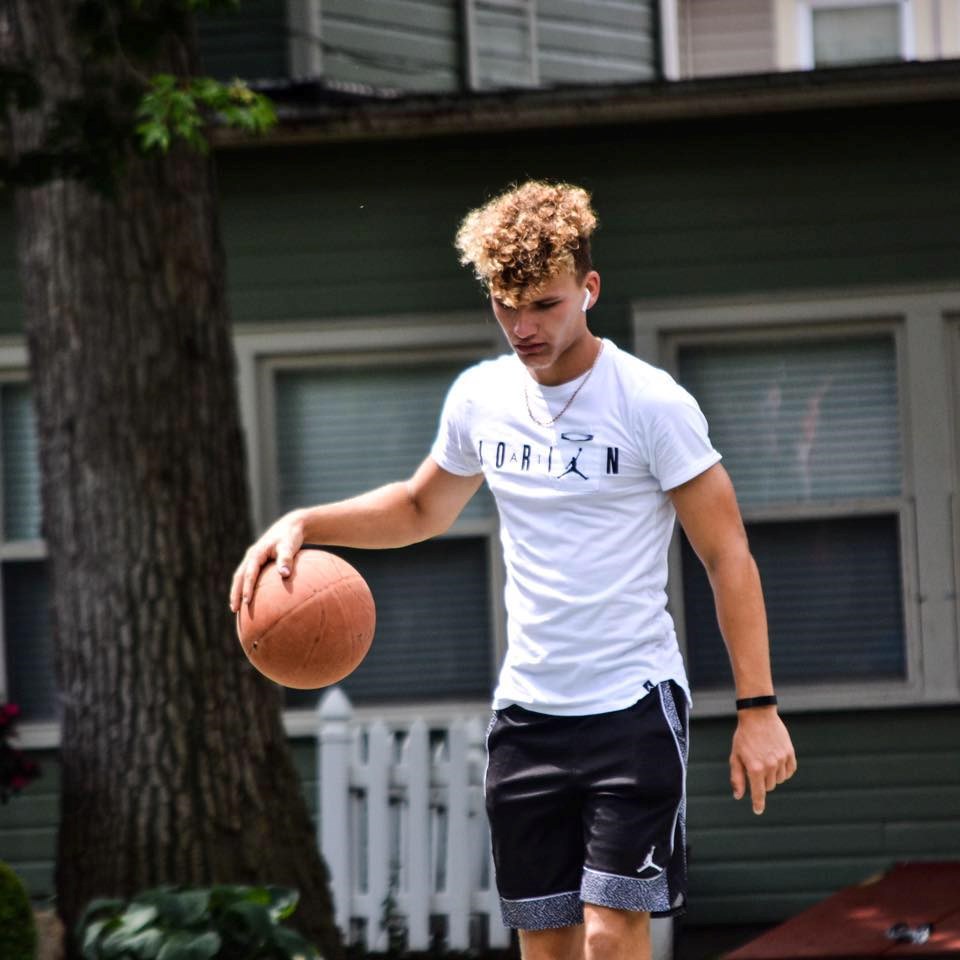 I couldn't help but notice a number of social media posts lately that question the character and integrity of State Representative candidate Gary Click. Although I am 16 and too young to vote, I am concerned about how the results of this election will affect my future.
Having known Click for years, I sincerely question the validity of these attacks. I first met him while attending "Cowboy Camp," a free camp for area youth, at the church he pastors (I know hundreds of us in the community know and love this fun-filled week).
---
Tuesday, February 25, 2020 8:40 AM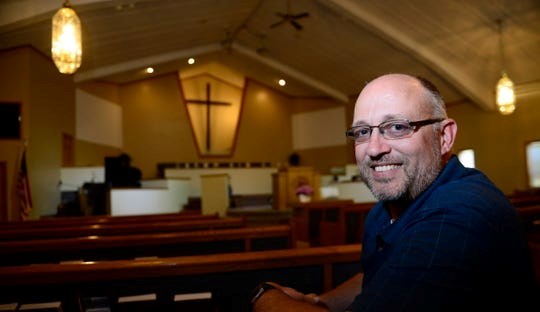 Click, pastor of Fremont Baptist Temple, said Monday he ran out of campaign signs and had to order a second batch to give out to supporters in the 88th district.
He said he's racked up endorsements from several mayors in Seneca and Sandusky counties, including those in Attica, Bellevue, Clyde, Bettsville, Woodville and Fremont.
---
Thursday, February 13, 2020 9:13 AM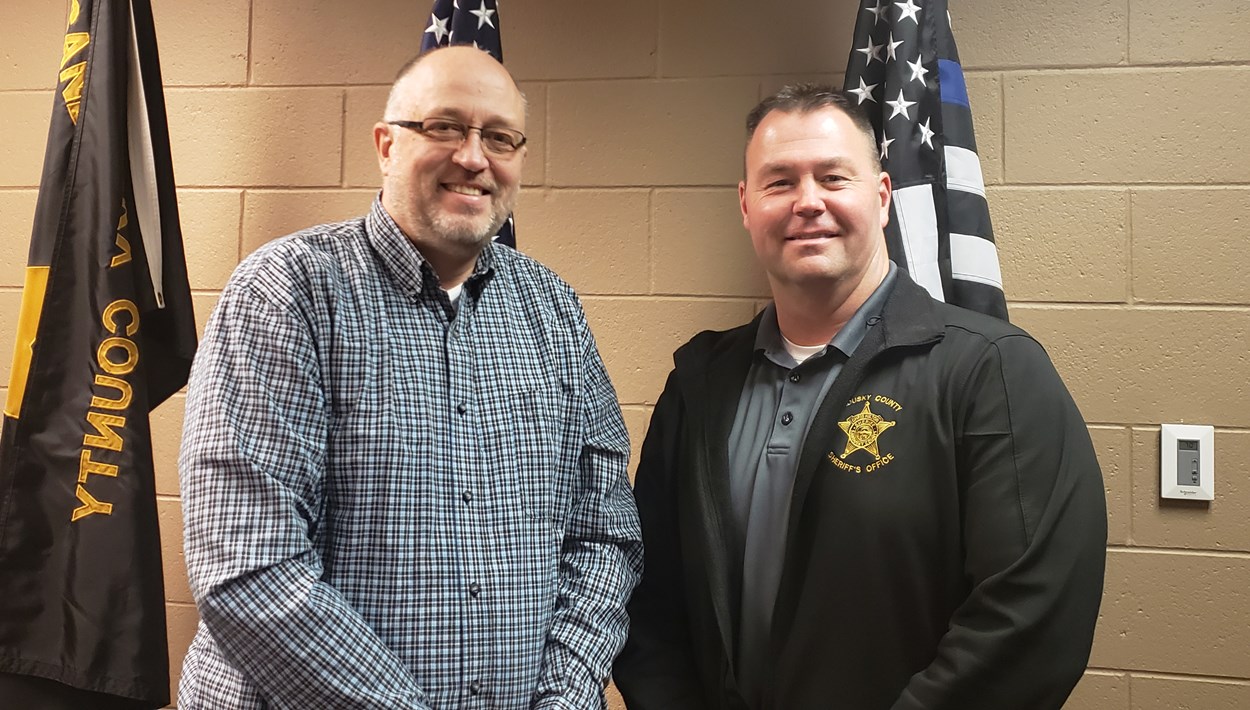 Sheriff Hilton is impressed with how Click is handling his candidacy, "he (Click) has hit the ground running and is building relationships all over the district." Hilton also sees Click as one with strong state connections, "I think he can get things done…he has proved himself to me."
---
Thursday, January 23, 2020 12:00 AM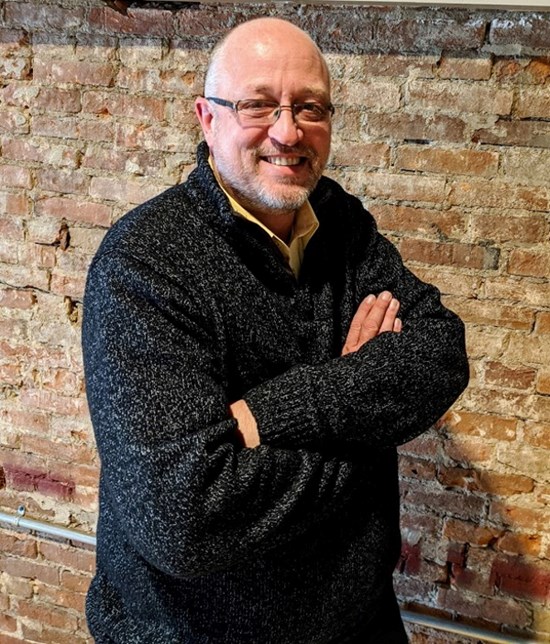 Click, a candidate for Ohio's 88th District House of Representatives seat, said he decided to run for state representative because he's interested in giving back to the community and because people asked him to.
---
Tuesday, January 14, 2020 12:00 AM
And in the race for House District 88, which includes Sandusky County and is Reineke's current seat, the party endorsed Gary Click, pastor of Fremont Baptist Temple. There are two other Republicans in the primary opposing Click: Ed Ollom, Fremont, and Shayne Thomas, Tiffin.
Click said he's pleased to win the endorsement. "This is the result of hard work and a commitment to the common-sense conservative principles that voters in Ohio's 88th district love and respect," he said.
---
Friday, January 10, 2020 12:00 AM
Gary is grateful to receive the endorsement of the Ohio Republican Party for the 88th district house seat.
---
Thursday, January 2, 2020 12:00 AM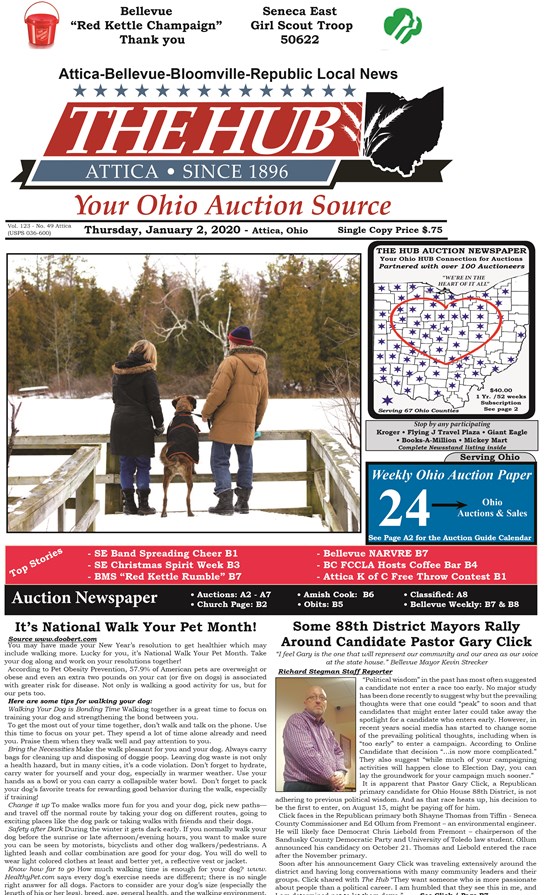 Soon after his announcement Gary Click was traveling extensively around the district and having long conversations with many community leaders and their groups. Click shared with the Hub "They want someone who is more passionate about people than a political career. I am humbled that they see this in me, and I am determined not to let them down."
---
Monday, December 16, 2019 12:00 AM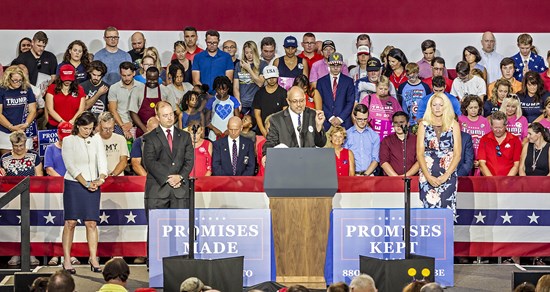 (Photo: Gary offering the opening invocation at the Columbus Trump Rally. Aug 4, 2018)
Gary Click is the only candidate for the 88th District chosen by the Trump campaign to serve as a delegate to the 2020 convention in Charlotte, NC.
---
Monday, December 2, 2019 3:01 PM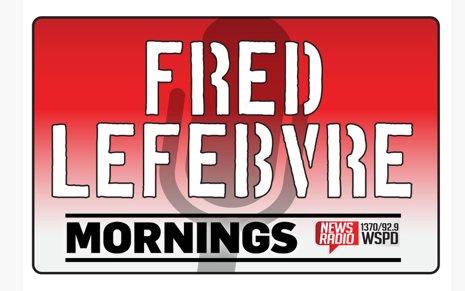 Fred introduces Gary to his listeners. Although Gary doesn't lead with the fact that he is a pastor, this seems to intrigue many people who cover the race. This seems to be what Fred picked up on as well and he asked some good questions related to that topic such as "Is it possible to 'take off the collar' and do the work that is necessary in the statehouse?"
While Gary doesn't run on his religion, neither does he run from it. So this is what took up much of the conversation. Gary will be back on the program with him after the first of the year.



---
Tuesday, November 19, 2019 9:35 PM
Gary was invited to testify before the Ohio House Energy and Natural Resources Committee. You can view the record including other witnesses here. You can download Gary's written testimony here. You may watch his oral presentation by clicking on the image below.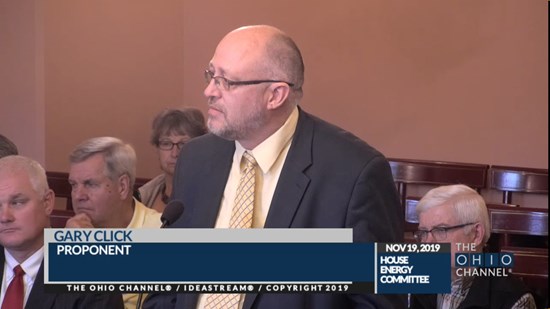 ---
Thursday, November 14, 2019 10:56 AM

"Have you all been watching the news lately? I'm trying not to because it makes me sick," declared Mr. Click, a 54-year-old pastor.
A few members of the Seneca County GOP murmured in agreement as Mr. Click railed against House Speaker Nancy Pelosi and former Vice President Joe Biden, between nibbling on pizza slices from a buffet.
---
Monday, September 9, 2019 12:00 AM
Click chaired the faith coalition for DeWine-Husted for Ohio during the gubernatorial campaign. Earlier this year, he assembled the Governor's Evangelical Advisory Council (GEAC) and has served as the first chairman.
At the conclusion of this meeting, Click announced that he was formally stepping down from the GEAC to focus on his race for the 88th House District.
---
Thursday, August 22, 2019 12:00 AM
"Hope for Ohio, there is hope, we always have to reach for hope." State Rep. Candidate Pastor Gary Click


Pastor Gary Click publicly announced his candidacy for state representative of the 88th Ohio District on Thursday, August 15. Prior to his announcement The Hub had an opportunity to spend some one-on-one time with Pastor Gary Click. It is apparent that Gary, which his is comfortable with- as well as Pastor, has been through highs and lows in his life, but is passionate about taking those life lessons to heart and growing from them. He sees this campaign as a chance to put those experiences to work for his constituents.
---
Monday, August 12, 2019 12:00 AM
The News Messenger reports on Gary's bid for state representative.
---
Sunday, August 11, 2019 12:00 AM
"Gary intends to run a passionate race advancing the cause of conservative principles in the 88th House District," Click said in his announcement.
---
Friday, July 26, 2019 12:00 AM
According to Reverend Gary Click, Pastor of Fremont Baptist Temple and Chairman of the Governor's Evangelical Advisory Council, "A culture of life has revived in Columbus under the administration of Governor Mike DeWine and Jon Husted. I am proud that our Governor does more than give lip service to these issues."
---
Thursday, April 11, 2019 12:00 AM
Gary stands with Governor DeWine as he signs the Heartbeat Bill
---
Monday, August 13, 2018 12:00 AM
Randy Ludlow presents a balanced perspective on Gary's prayer for President Trump that caused such a stir.
"That was not an attack on all journalism. There are genuine journalists out there who do a fine job," Click said. "I believe in a free press, I just don't believe in a free pass. Who holds journalists accountable? Every one of of us need to be held accountable ... I didn't pray for God to strike (journalists) down, I did not seek violence."
---
Thursday, August 9, 2018 12:00 AM
BALLVILLE TOWNSHIP - Pastor Gary Click has been getting tremendous fallout, both positive and negative, for his spirited invocation at President Donald Trump's rally in Lewis Center on Saturday in which the Fremont pastor asked God to protect the president from "jungle journalism."
---
Monday, August 6, 2018 12:00 AM
Gary was invited to give the invocation at the Trump Rally held in Lewis Center Ohio on August 4, 2018. CNN and others took a single line of the prayer out of context and made false allegations against him. Doc Thompson sets the record straight.
---
Saturday, August 4, 2018 12:00 AM
CNN takes exception to the term "jungle journalism" coined by Gary Click to describe predatory reporters who target their victims like prey rather than objectively reporting the truth.
Gary respects the free press and admires those who report without bias.
---
Saturday, August 4, 2018 12:00 AM
A short clip from Gary's prayer at the Trump Rally on August 4, 2018.
---
Monday, June 4, 2018 12:00 AM
Sherry Trusty reports for the News Messenger on Cowboy Camp, an annual event hosted by the Fremont Baptist Temple, where Click serves as pastor.
---
Friday, November 10, 2017 12:00 AM
Pastor Gary Click of Fremont Baptist Temple said the idea for the cards came when he was trying to find a way to further recognize local veterans.
"Every year at Veteran's Day, we try to honor our vets, and I was trying to think of something meaningful and lasting. The cards are something they can give out and share with others," Click said.
---
Tuesday, October 17, 2017 12:00 AM
The Rev. Gary Click, pastor of Fremont Baptist Temple and a member of the district Republican Central Committee, also spoke to PAGE members about statewide ballot issues 1 and 2.
---
Friday, September 29, 2017 12:00 AM
"God laid it on my heart that our community should contribute $1,000," Pastor Gary Click told the congregation during the presentation. "I want to inspire you to have a part in our nation's heritage."
---
Tuesday, September 12, 2017 12:00 AM
FREMONT - A local pastor has joined U.S. Senate candidate Josh Mandel's faith-based outreach team and its mission of furthering religious freedoms.
The Rev. Gary Click, pastor of Fremont Baptist Temple and a member of the district Republican Central Committee, has been named Deputy Co-Chairman of Northwest Ohio as part of Mandel's faith team.
---
Tuesday, June 27, 2017 12:00 AM
The Sandusky Register reports on Cowboy Camp, a unique ministry under the direction of Gary Click that connects with kids in the community.
---
Saturday, April 8, 2017 12:00 AM
Justin Smith, Chairman of the Sandusky County Republican party, said they choose to recommend Click from a pool of several good candidates.
"The committee was impressed with Gary Click's reputation and to his commitment to the Republican Party," Smith said.
---
Thursday, April 6, 2017 12:00 AM
The News Messenger reports on Gary's nomination to the Ohio Republican Party State Central Committee.